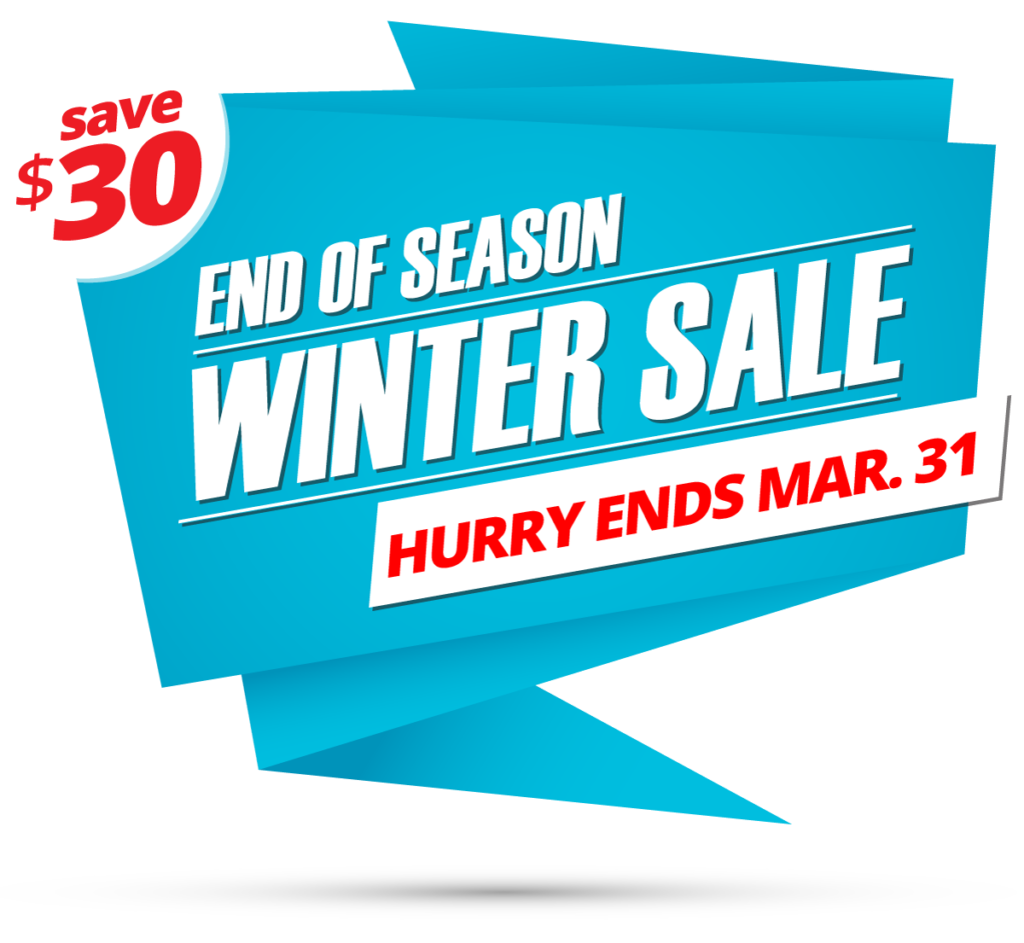 Winter might not seem the best time of year to have your windows cleaned with snow on the ground and the possibility of more to come… but a thorough window cleaning before the advent of spring and warmer weather has lasting benefits.
Frozen ground, light snow accumulation, lack of vegetation and typically cleaner air without dust and particulate matter means less build up on your windows. So they can remain sparkling clean and beautiful for much longer after cleaning!
Sundance Window Cleaning is offering a $30 discount* on your next appointment during the month of March!
It's the perfect time to schedule a free estimate.
Call us today and save!
But hurry — this offer won't last long!
*Offer good through March 31, 2020. $30 discount applicable once per customer. Discount will be applied to billing upon completion of work performed.