Sundance Window Cleaning serving the Wasatch Front and Back
Voted #1 in Park City, we specialize in residential and commercial window cleaning in Summit and Wasatch counties. Sundance Window Cleaning provides peace of mind for our customers. We are the premier choice for residents and commercial businesses throughout the Wasatch Front and Back areas. Sundance Window Cleaning is fully insured and takes great pride in all of our services — so your satisfaction is personally guaranteed.
We can proudly say that a first-time customer is usually a lifetime customer. We treat our customers like family and that's what makes all the difference.  Just take a look at what our happy customers are saying on Facebook.
So get a click on our Quick Estimate button above and discover the "Sundance Difference."
Office Locations:
The Sundance Window Cleaning office in Salt Lake City services the greater Wasatch Front Area providing window cleaning, screen repair, hard water stain removal and gutter cleaning. We provide unparalleled customer service at a competitive price.
More Information
Office Location:
0000 Anywhere Avenue, PO Box 000000
Salt Lake City UT 840??
Quick Estimate
The Sundance Window Cleaning office in Park City services the greater Wasatch Back Area providing window cleaning, screen repair, hard water stain removal and gutter cleaning. We provide unparalleled customer service at a competitive price. More Information
Office Location:
2100 Park Avenue, PO Box 681982
Park City UT 84060
Quick Estimate
Experience the "Sundance" Difference
Get Your Windows Cleaned with State-of-the-Art Pure Water
Our window cleaning method is environmentally friendly, and does not leave a sticky film on your windows.
Receive First Class Window Cleaning Services
We take great pride in leaving you with perfectly clean windows and have a 100% satisfaction guarantee.
Have Your Windows Cleaned by Experienced Professionals
We provide excellent service at an affordable price for our residential and commercial customers.

Window Cleaning Resource Association
The WCRA helps professional window cleaners build and sustain the highest standards of workmanship. Sundance Window Cleaning is a proud member of the WCRA.
$1 Million in Liability Insurance for Your Protection
Sundance Window Cleaning is fully licensed, bonded, and insured, and we carry $1 million in liability insurance.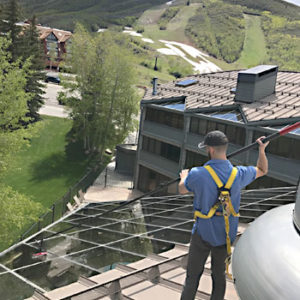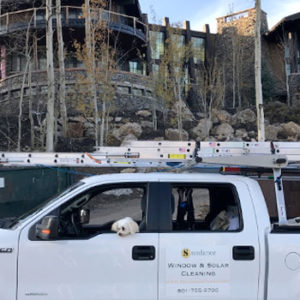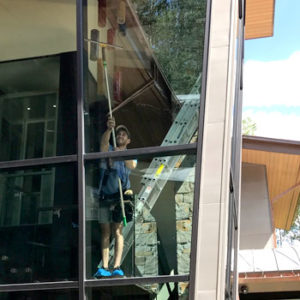 See What Our Clients Are Saying
Scroll to see all reviews
Great work. Definitely our go to window cleaning service. 6 ⭐️ ! 3 years in a row. Great crew!
Mick Gaviglio
19:07 27 May 20
Judith Sampson
00:40 26 May 20
Fantastic customer service!! On time, great job. Will definitely use again and again!!
Jennifer Vandenberg
21:30 22 May 20
Great service and the crew did a nice job.
phyllis raskin
11:50 18 May 20
Lyndee Paulus
02:19 18 May 20
Kinsey Knakkergaard
22:04 15 May 20
The woman who came to clean our windows was so incredibly sweet and professional! She did a great job, explained her process, and offered recommendations for our next window cleaning.
Scott Zuckerman
19:37 14 May 20
Third time using this company. Efficient, effective, and pleasant. Reasonably priced. Showed up on time and got the work done promptly, then cleaned up impeccably. Will certainly be

...

using them again.

read more
Julia Garland
22:34 12 May 20
Use them regularly and they do a great job. Always on time and easy to contact.
Jennifer Lopansri
21:43 12 May 20
We had a great experience with Sundance window cleaning today! They were prompt, organized, efficient, and our windows now look beautiful!
Their team came to the condo and provided fast, efficient and professional results for windows, screens, gutters and exterior surfaces... would recommend to...
Ken Roderman
20:44 04 May 20
Great job, will call them again.
Kevin Maher
21:03 01 May 20
Kerry and Christian cleaned our exterior windows (and some high interior ones) today. They were on time and total professionals. Highly recommend!
Kate Weber
19:19 21 Apr 20
Steve Mullins
17:02 13 Mar 20
Another fantastic window cleaning service by this team of professionals. Quick and prompt service. Very detailed and they go the extra mile to make sure it is done right. Will highly

...

recommend them again. Totally awesome team !!!

read more
Maryann Togstad
16:19 12 Mar 20
Harry Adelson
21:11 04 Mar 20
Excellent experience with these professionals
Deborah Leigh
21:00 21 Feb 20
David Morris
18:27 17 Feb 20
Christine R
00:12 15 Feb 20
Very friendly and hard working group of snow shovelers. They were very responsive and did a great job getting the massive snow load off my roof. Thank you!
Kristen Lane
21:41 23 Jan 20
After receiving quotes from multiple companies, I contacted Sundance. I was absolutely impressed with how promptly they replied and how effective their appointment scheduling system was.

...

They used text confirmation so I knew instantly that they had received my request. in the end, their team of three people completed in just one hour of work, what another company had quoted me eight hours to achieve with a team of five people thus saving me a lot of money. I will absolutely continue to use Sundance and recommend them to my friends.

read more
Mary Beth Birsky
19:24 23 Jan 20
Did you know Sundance Windows also does snow roof removal?? Not only that, but helped Cloud Nine Property Management with a roof heat taping project and did an Awesome Job!!
Cleaned our windows and gutters twice. Both times arrive on time, did a quality job. Will keep using them!
Wendy Kantor
18:12 21 Jan 20
Excellent communication and follow through.Great team.
Nancy Homan
21:20 02 Jan 20
Kerry and Eric were excellent -- professional and thorough! You definitely get a quality service for a reasonable price from Sundance Window Cleaning. I highly recommend them!
Paige Wakefield
19:34 02 Jan 20
Mike Richards
15:31 06 Dec 19
I made an earlier post about a few things I wasn't happy about. After posting the owner called and said that he wanted me 100% happy, so he and his manager came out to my home and worked

...

on the windows to make me happy.This company goes out of there way a 110% to make their customers happy. I strongly recommend them

read more
Jill Sobol
20:15 05 Dec 19
So happy to find Sundance window cleaning!! Immediately came out for an estimate. Very professional and they did an excellent job!!!Highly recommend
BRIAN ZIPP
23:21 03 Dec 19
Sarah Baldwin Horacek
21:56 02 Dec 19
Jane garrard
17:07 22 Nov 19
This is the first time I have had the outside windows washed in the winter. The crew did a great job, even with the snow and ice.Thanks,
Courtney Cruz
22:41 19 Nov 19
Great work! Friendly, on time and efficient! Will use again.
Alane Gaspari
21:34 18 Nov 19
Randall McCracken
01:45 18 Nov 19
Great turn around time and the windows look amazing!
Julie Rosenberg
23:28 13 Nov 19
Chris Anderson
22:03 01 Nov 19
Your team did a great job. Everyone who I spoke with did a good job of answering my questions. The team members on site did an excellent job on the windows. I would definitely recommend

...

your company.

read more
Hillary Poor
03:49 01 Nov 19
Great experience all around!
Loren Sucher
20:20 28 Oct 19
I love seeing out my windows now! Emaan just left my home and she is so professional and a fabulous window cleaner. Thank you so much! I will for sure use your company again!!
Donald Schroeder
01:51 26 Oct 19
Dan Selene
16:48 22 Oct 19
With Sundance Window Cleaning's stellar reputation, I took my good friend and neighbor's advice to have them do my next window cleaning and screen inspection.
Great job by Gary, in Park City, today! Very experienced and conscientious.